They are lovely bunch who work hard to ensure your Cheshire Pub Co experience is one to remember.
Make sure you you say hello to them if you see their faces at our venues while on your CPC pub travels.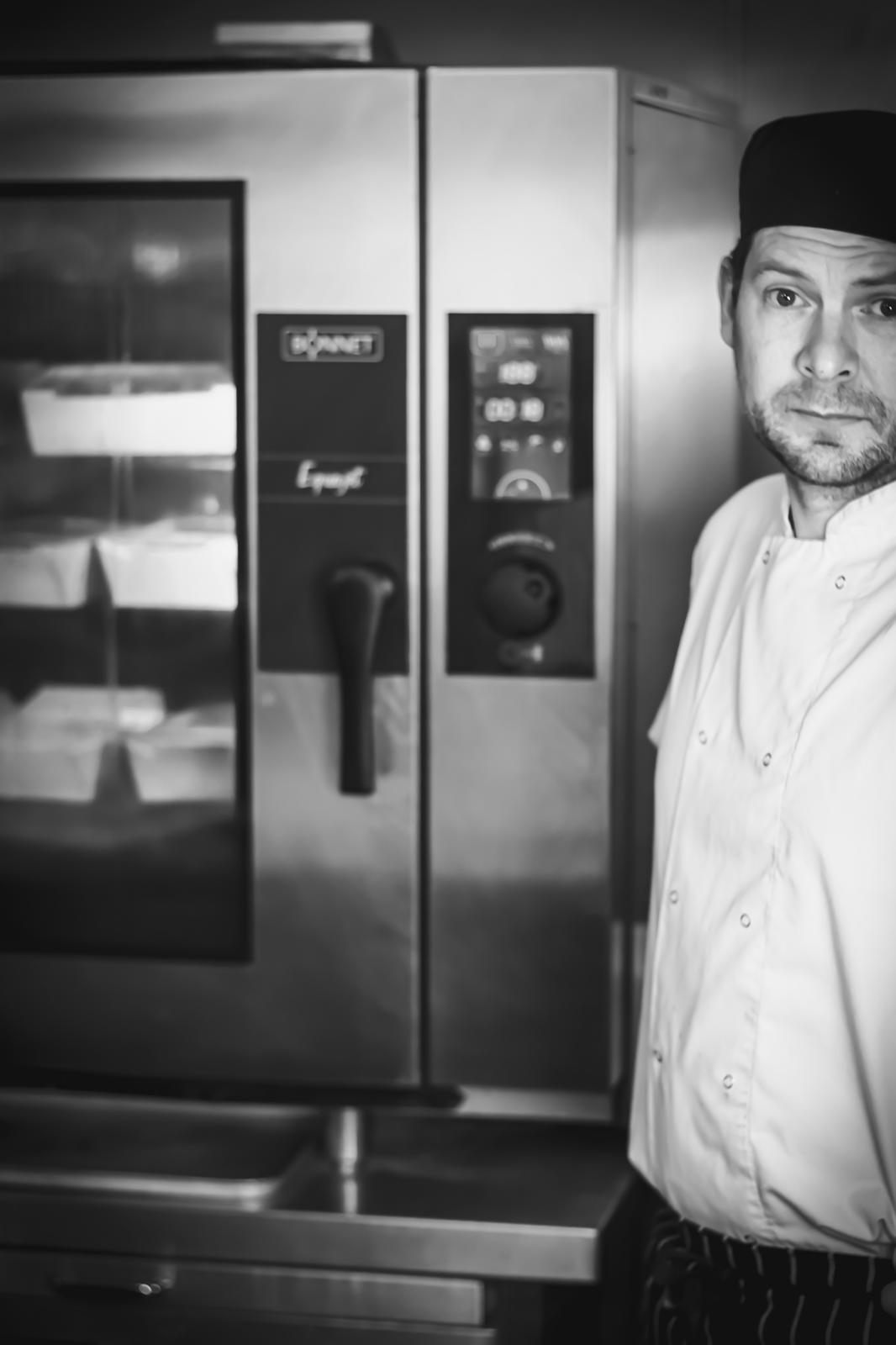 Jonny
Food Director
Meet Jonny, our Food Director. Jonny has merged travelling and cooking most of his life, meandering between different versions of hospitality in a variety of different cultures and countries. However, he insists it's the good ol' British pub scene which he loves the most! Mainly because it serves the heart of many communities.
Jon
Project, Facilities & Events Manager
Meet Jon! Jon joined the Cheshire Pub Co. team in early 2022 as Project, Facilities and Events Manager.
Jon manages the planning and development on existing venues, and new acquisition refurbishments and also manages our internal events. His experience in the events field and his success as a DJ, Producer (Herd & Fitz) and musician (De-Tronic) means our events are always in capable hands.
Jon says he enjoys mixing his love for food, music, hospitality and construction management all under one roof with Cheshire Pub Co. You'll see Jon around the pubs and at our events, he's a friendly guy… so make sure you say hello!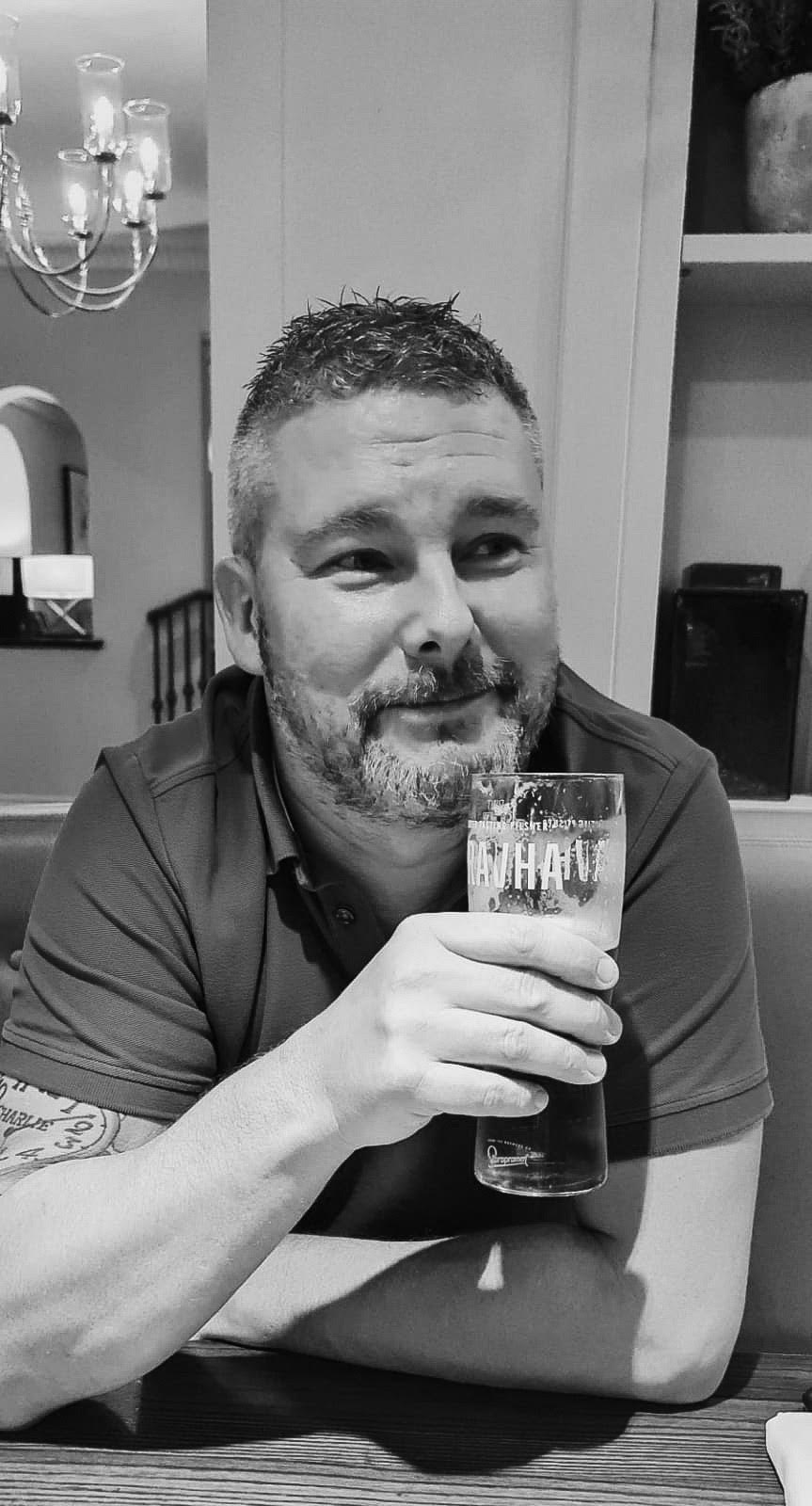 Neal
General Manager of The Churchill Tree, Alderley Park
As well as being footy mad, Neal is a family man and a qualified chef, with a passion for great food, fine wine and a good honest pint. Neal is passionate about great service, and while his role is conducive to lots of office hours, he thrives front of house, where he can be involved in a busy service, and work alongside his team and enjoy the company of his customers. He has also thrived off building, training, developing and forming dynamic new teams as the GM in 6 new ventures so far with the Cheshire Pub Co team.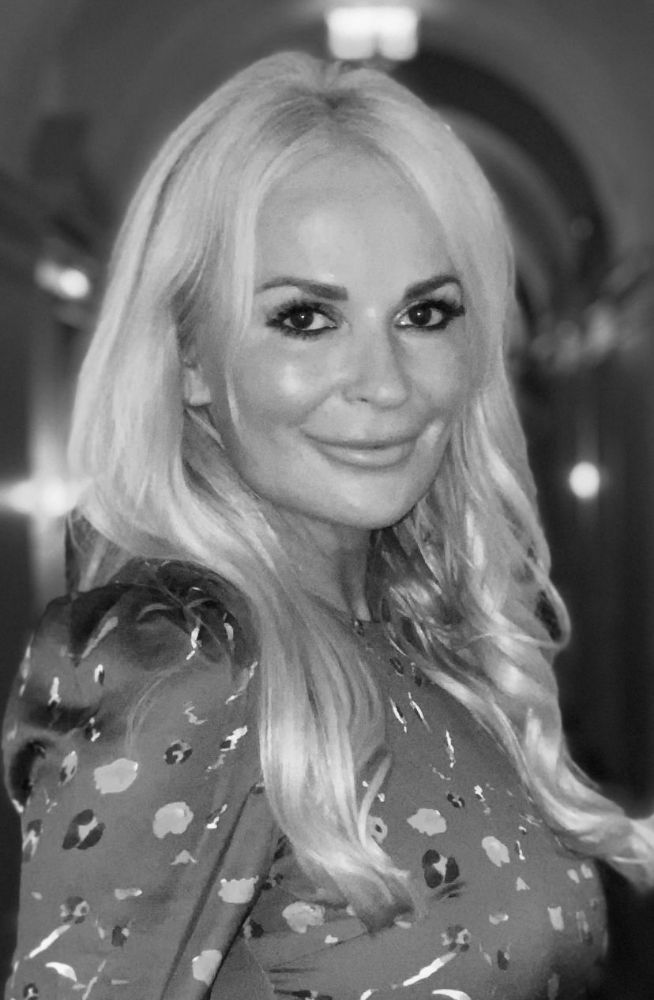 Paula
General Manager at Crown & Conspirator
Paula is GM at the Crown & Conspirator, and is Bramhall born and bred.
After 20 years as Cabin Crew for Virgin Atlantic and also experience as a Box Manager at Manchester City, Paula brings exceptionally high service standards to her role.
Apart from delivering great customer service and exceeding expectations, the most rewarding aspect of Paula's role is when she can share her knowledge and partake in training schemes with new team members. She enjoys watching them flourish, thrive and develop confidence in their role.
Paula is a devout vegan, loves her family, cooking, football, and a bottle of our Provence Rose with her girlfriends when she's not working.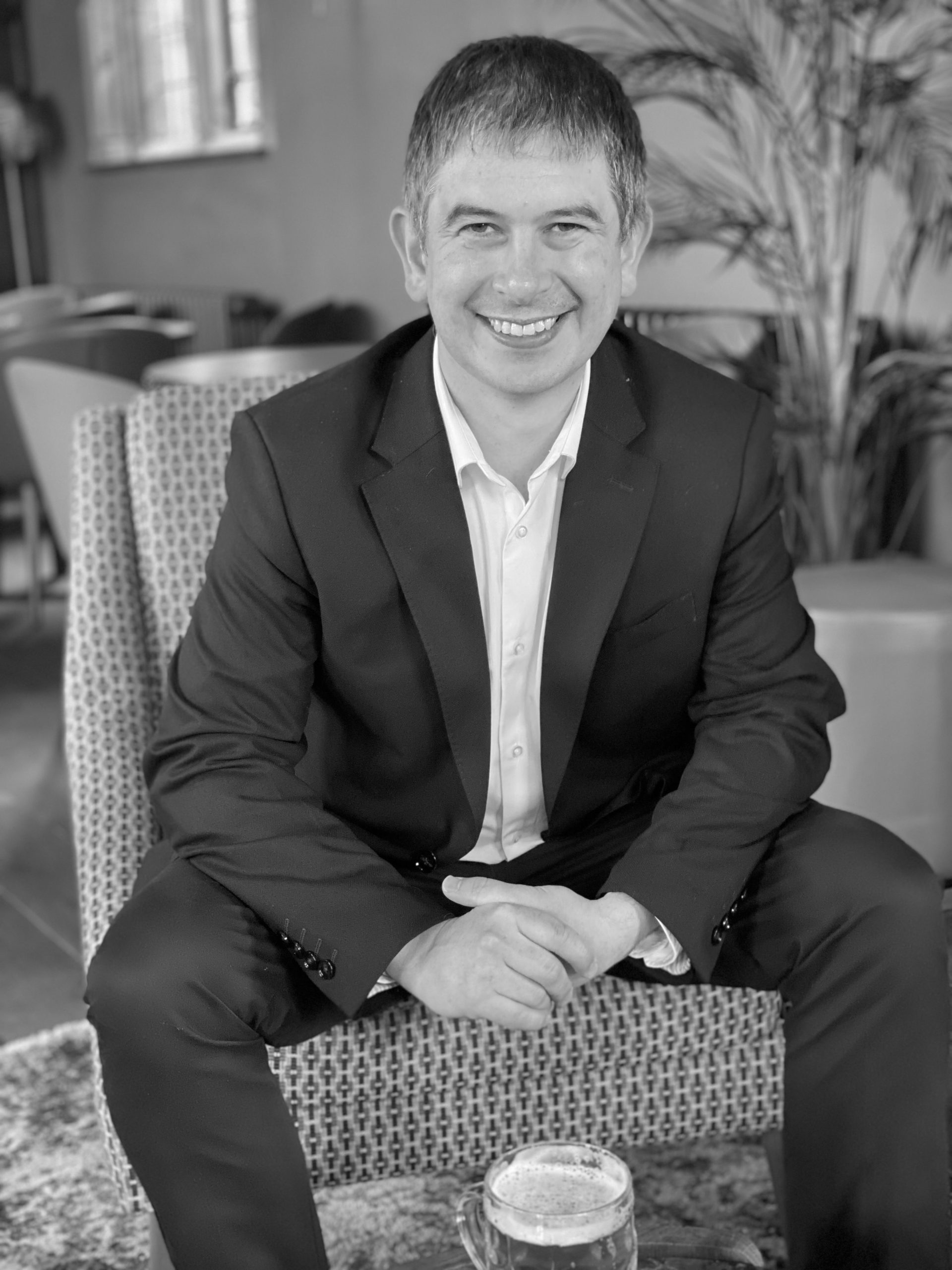 Matt
Managing Director
Meet Matt, the company's Managing Director. Matt is wonderfully Welsh and a humble country lad with a 25 year history in the hospitality industry. When he's not flying around the pubs, he spends time with his family and his country allotment.
His career first started in kitchens, where his high standards and eye for quality saw him soon awarded various Head and Executive Chef roles with a collection of well known independent hotel and pub groups, a successful career which spanned over 18 years.
In looking for a change of direction after having a family, Matt and his wife embarked on their own exciting venture taking on an independent pub in their local village before rejoining Simon Kalton at Cheshire Pub Company in 2019. The scale and growth of CPC, plus the success of a history working with the company previously meant it was an effortless decision to join the team.
Jenny
Head Of Brand and Digital Comms
Jenny is ex Emirates cabin crew and is mother of two from Manchester. Her social media management journey began during her ten years living in Dubai whilst she co developed an online travel platform for parents and their children. Her passion for travel, food and lifestyle photography continued back in the UK where her boutique agency meant that she crossed paths with the ambitious Cheshire Pub Co team. Jenny enjoys working with the whole team, and capturing the fabulous staff in action, delicious food and warming ambiance within all our pubs. She also enjoys a pint of Guinness or a bottle of our fabulous Rioja.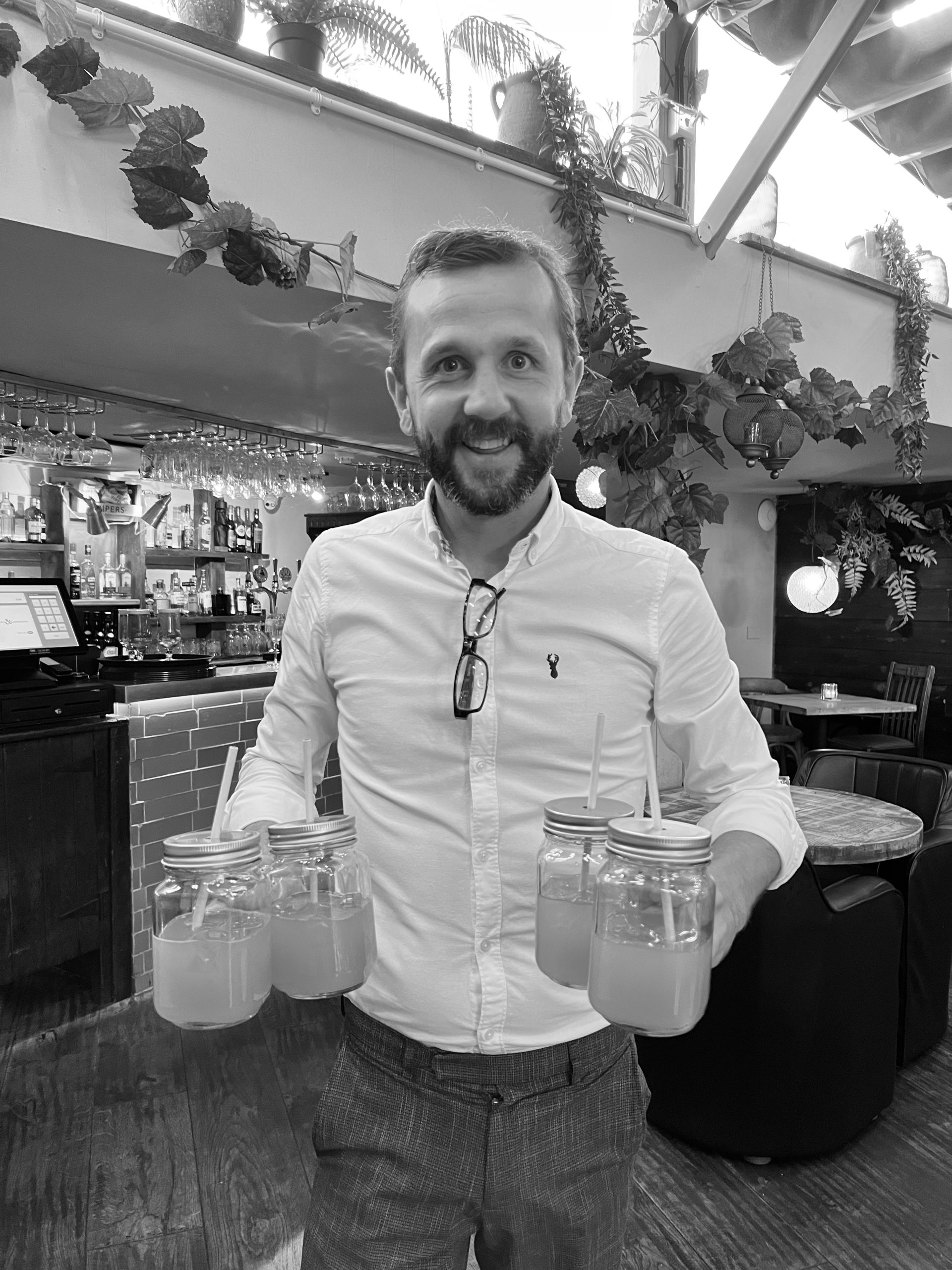 Chris
Roaming General Manager
Meet Chris! Chris is our super roaming General Manager and is an incredibly versatile member of our team, managing to work in any of the pubs as and when a senior support role is needed.
Chris started in hospitality at the age of 14 and worked on the Cunard Queen Mary II's maiden voyage. On his return, Chris managed various pubs around Cheshire before settling in with the Cheshire Pub Co family in 2012.
When Chris isn't in the pubs you'll find him landscaping, trying to play golf, practicing his back hand on the tennis court, with his beloved Beagle or enjoying time with his partner and step children.
You'll always see Chris running around with a smile and will do what he can to make your experience with us the best it can be! Give him a wave next time you see him.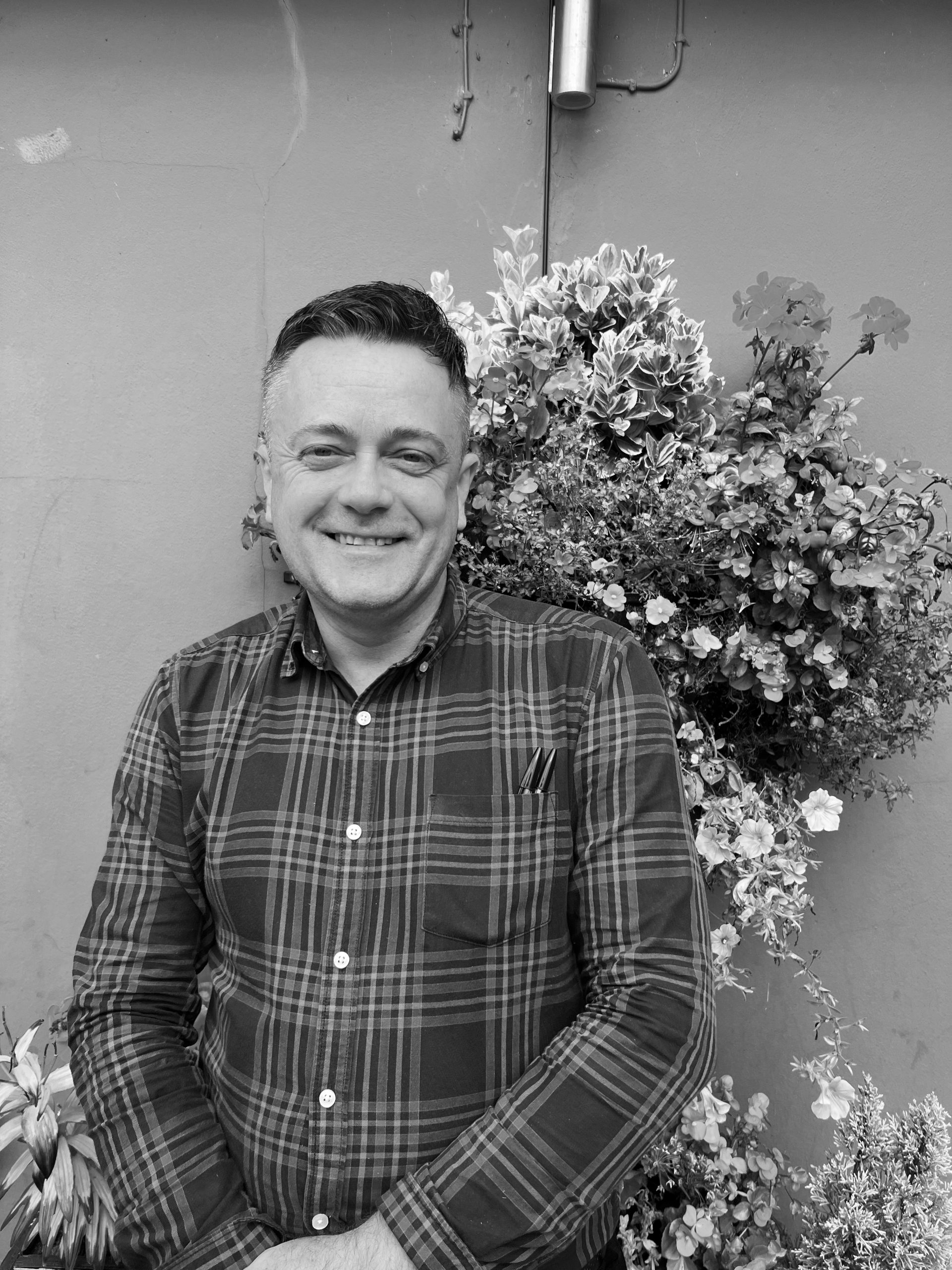 David
Assistant Manager
Meet David , David is our ray of sunshine at The Frozen Mop Mobberley. He over 35 years of hospitality experience and thrives off working to a high standard in all aspects of his role.
His experience working in five star hotels and on board the QE2 taught him that nothing is too much for a guest of his. He loves meeting all kinds of different people, travelling and keeping fit in his spare time.
David always makes time for his guests and is on hand whenever you may need a natter.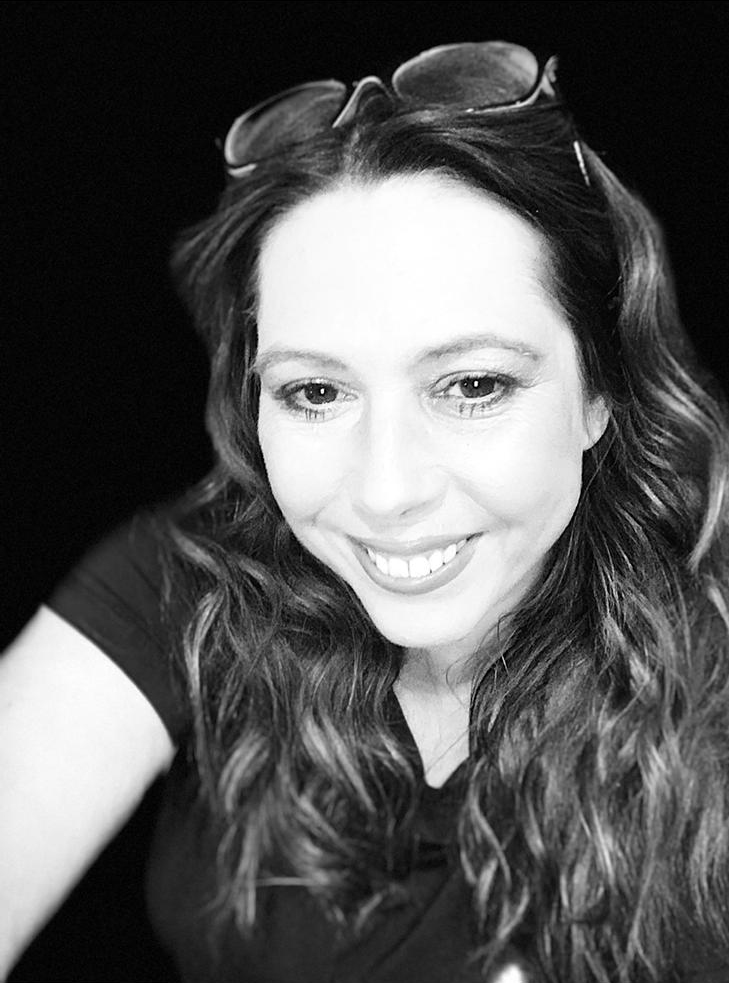 Nicci
General Manager at The Ship
Say hi to our General Manager Nicci, 'captainess' at the helm of our Styal pub, The Ship. Nicci's career began at 16 with Mansfield brewery, where she worked her way up from potwasher to a manager, until taking the training lead for new openings.
Nicci quickly became specialised in both front and back of house roles and was even once taught how to make a dessert version of boiled eggs and soldiers by best chef mentor Martin Blunos, whilst at the Quay hotel and spa at Deganwy. When Nicci isn't working, you'll find her in her favourite holiday destination, Cuba whilst drinking bloody Mary's and pubs coladas, mostly for breakfast.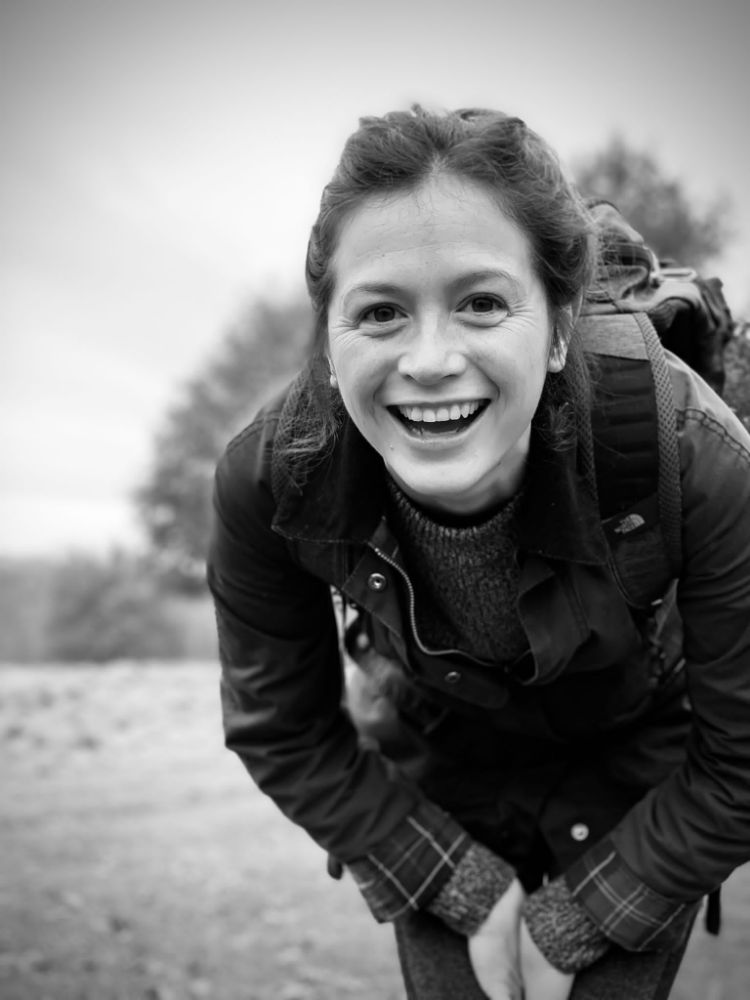 Sarah
Financial Controller
Meet Sarah, our cheery Financial Controller who keeps all our business costs and spending in check. Sarah's history as a chartered accountant, and her 10 years working in hospitality, has refined her passion for good food, ales and spreadsheets. When Sarah isn't running around after her son, she can be found running around the countryside or a hockey pitch.
Andy
Training Manager
Andy joins us having worked as Sommelier for Hawksmoor (No1 in World's Best Steak Restaurants 2022), former Living Ventures No1 Trainer with 20 years hospitality experience overall. Andy's key skills lie in training, wine & exceptional customer service.
His objectives are to work closely with all Cheshire Pub Co sites (existing and upcoming) to help their teams fulfil their potential, to help drive sales through knowledge development and efficiency coaching. Happy staff = happy guests.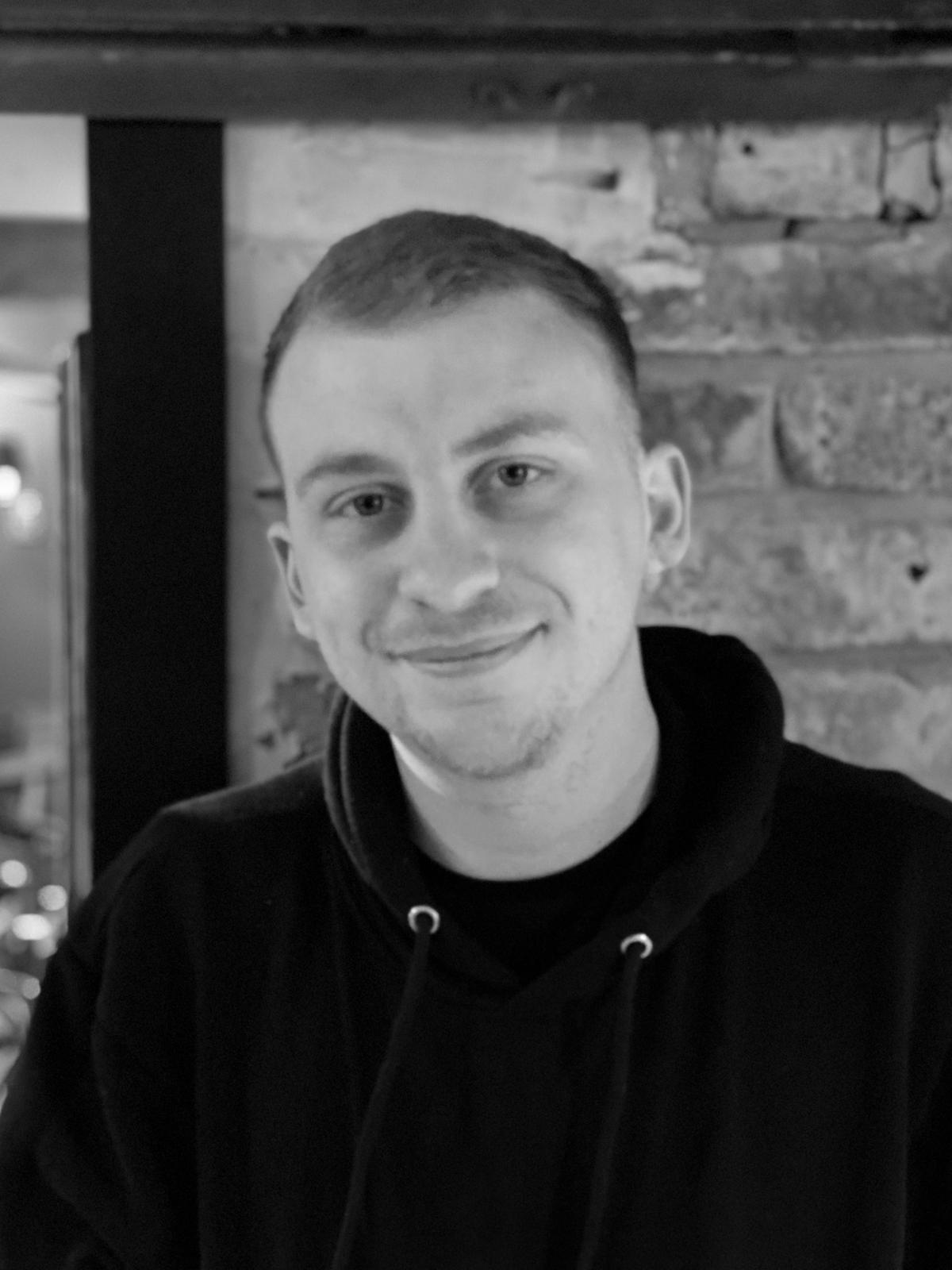 James
Pub Support Manager
Meet James, our Pub Support Manager who has been working in hospitality for 8 years. His passion is good food and hard work and so it's understandable why his career started off in kitchens. He soon became Head Chef from a young age and spent 5 years behind the scenes, before developing his skills for a Front of House Manager role, which he loves and has developed and expanded on since.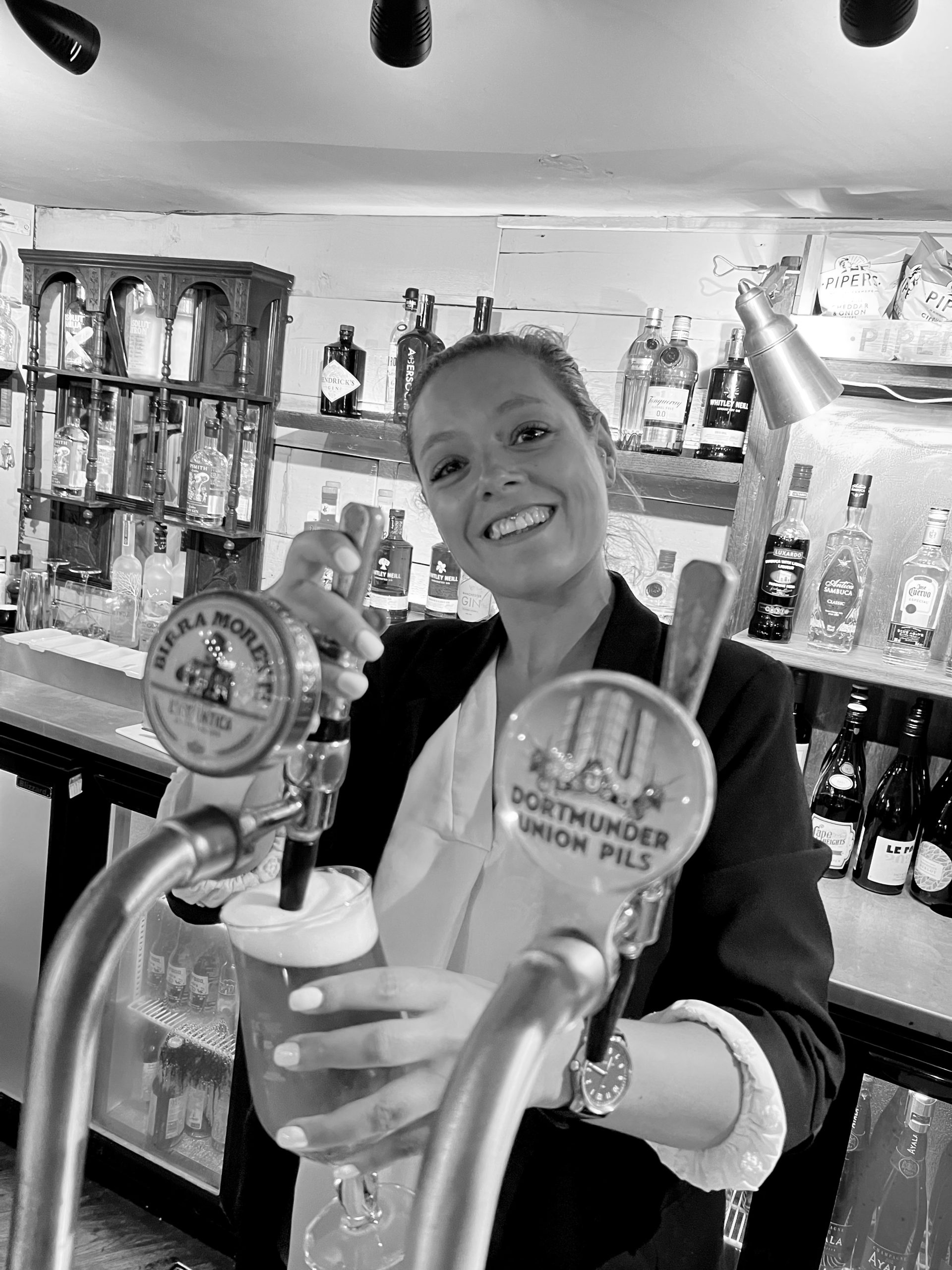 Fran
General Manager at Crown and Conspirator
Meet our lovely Fran, who is our GM alongside Paul at the Crown and Conspirator, Bramhall.
Fran is from sunny Portugal, where she claims has good food, incredible wine and really nice people! She studied in Brazil for a year and travelled around South America.
Fran's passion for hospitality started when she was younger, working for her father's wine business. Her career then took off in the big smoke before she developed her front of house and management skills in the Isle of Skye, Glasgow and Manchester.
Fran has a twin and 5 other siblings she loves travelling and wine - all together of possible.